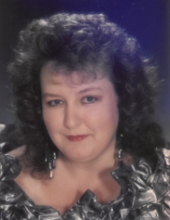 Norma Arlene Cunningham
Norma Arlene Cunningham, 65, of Mannington, passed away at 12:20am, Wednesday, April 19, 2023, at the WVU Fairmont Medical Center. She was born in Fairmont, January 7, 1958, a daughter of the late Dolan W. and Barbara L. Kellar McCoy.
Surviving are her husband, John Ellis Cunningham, whom she married February 2, 1977; two children, John Ellis Cunningham, Jr. and his wife Stephanie, of OH, and Victor Lynn Cunningham and his wife Shannon, of PA; six grandchildren, Dayna Cunningham, Elijah Henderson, Brianna Cunningham, Bethany Cunningham, Kaylee Cunningham, and Ryan Moore; five siblings, Dolan "Bud" McCoy and his wife Patricia, Lumberport, Mike McCoy and his wife Debbie, Shinnston, Tracy McCoy and his companion Danielle Martin, Wyatt, Kerry McCoy, MD, and Rodney McCoy and his wife Angie, Rock Cave; and several nieces and nephews.
In addition to her parents, Norma was preceded in death by two brothers, Clovis and Terry McCoy.
Norma was a homemaker and an excellent wife and mother. She will be greatly missed.
Condolences may be extended to the family at www.perinefunerals.com. The Perine Funeral Home is honored to serve the Cunningham family.