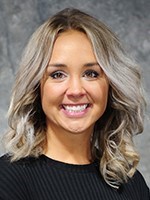 By Bill Nestor
Sports Editor
Glenville State's women's basketball team started the season on a 29-game win streak. The Pioneers made it through the treacherous Mountain East Conference regular season unscathed. They didn't suffer a loss until the conference championship game. The University of Charleston ended their bid for a perfect campaign with an 80-77 win in Wheeling.
The setback didn't burst GSU's bubble. It took the pressure off the Pioneers, and it provided more motivation for this team. That is where head coach, Kim Stephens, shows her true value. Stephens has now just completed her sixth year as head of the Pioneer program. Stephens is a proud alum that coaches with a lot of passion for the game and her alma mater. Some coaches will excuse a loss, saying it serves as a pressure reliever. Stephens took this one to the Golden Eagles as fuel to power her players. Don't let her million-dollar smile and friendly demeanor fool you. Her competitive hunger and desire for domination are present in each and every player on the roster and most of them get the opportunity to display it. Fifteen players average over four minutes or more per outing. Stephens is known for substituting five players at a time all of the time. The Pioneers pressure full court the entire game providing constant stress to opponents until they crack. It's the recipe for success and nobody in Division ll basketball can duplicate it or even come close. In the first five years of Stephens' tenure her team has scored over 100 points 70 times and this year they have found the century mark a dozen times.
Stephens and company shook off the loss and moved into NCAA play with a chip on their shoulder. A pair of double digit wins over Lincoln University (Pennsylvania) and Shepherd would lead to another lock-up with UC in the Atlantic Regional Championship. Stephens would serve up a plate of revenge. They say it is best served cold and it came as a 31-point drubbing. It was the first of three consecutive wins where Glenville State would hold its opposition to 58 points or less. The average margin of victory was 34 points, and that impressive stretch of play landed the Pioneers in the NCAA Division II National Championship game.
Another championship game and teams of lesser mental or physical strength might have had flashbacks to the MEC Tournament finale. This is the point where Stephens proves her importance to Pioneer Nation.  It is a major accomplishment to just get to this game. There is no shame in finishing runner-up. You're playing a powerhouse in Western Washington and the Vikings held a two-point halftime lead. When the going gets tough, the tough retaliate and punch the opposing team right in the chops. Stephens pulled her team together during the break. GSU came out with guns blazing in the second half. They hijacked the lead by outscoring Western Washington by seven points in the third period.  There was more of the same in the final period as the Pioneers held the Vikings to just 10 points to run away with an 85-72 win.
Winning championships is never easy. The best part of this one is that the team and Coach Stephens received what they deserved. Congratulations to Glenville State and their veteran mentor on a season to remember! That will do it for now. Until next week…take care and God bless!