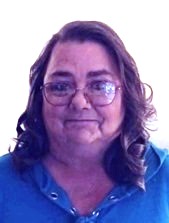 Rebecca "Becky" Kay (Skidmore) Bunnell
Rebecca "Becky" Kay (Skidmore) Bunnell, 56, of Wallace, passed away on July 23, 2023 at Jersey Shore University Medical Center in New Jersey.  She was born in Fairmont, WV on December 9, 1966 to the late William Skidmore and Pauline (Barker) Skidmore.
Becky is survived by her loving husband, Donley; six sons:  Donnie Skidmore and wife Jennie of Eastview, Dorsey Jones and wife Angela of Shinnston, David Jones and his girlfriend Jane of Wallace, Donley Damien Bunnell and wife Chelsea of Wallace, Brandon Bunnell and husband Scott of Jackson City, NJ and James Bunnell of Wallace; one daughter, Brittney Murphy and husband Justin of Eastview; grandchildren:  Michael, Jacob, David Lee, Zoie, Kobe, Makayla, Malinda, Dorsey Jr., Giana, Karilee, Donley Damien Jr., Raelynn, Kaden, Bentley, Maleea, Peyton and Beckley; great grandchildren:  Bella and Eliana; four brothers:  Danny Skidmore and wife Diane of Shinnston, Anthony Wayne Skidmore and wife Barbara of Meadowbrook, Robert Skidmore and wife Jeanette of Lumberport and Norman Swiger and wife Diane of Meadowbrook; three sisters:  Linda Wilson of Clarksburg, Corbie Lockett and husband Michael of Haywood and Delphia Hammond of Stonewood; many nieces and nephews as well as many more family members and friends she was blessed with. 
In addition to her parents she is preceded in death by one son, Michael Bunnell; one sister, Peggy Ann Landis and two brothers:  Danny Skidmore and Dorsey Skidmore.
Becky was generous and compassionate.  She always spoke her mind and fought for what she believed in.  She was and incredible cook and always made sure there was a plate for anyone needing it.  Her door was always open for anyone in need of shelter, a cup of Maxwell House or just a laugh.  She enjoyed the outdoors … camping, fishing and riding ATVs.  Her greatest love was her family and she always had her peculiar ways of bringing her family together.  She cherished her loving endearments "Mom" "Grandma" and "Nana."
Family will receive friends at Dorsey Funeral Home, 701 S. Pike St., Shinnston, on Friday, July 28, 2023 from 2:00pm until 7:00pm, time of service, with Pastor Tim Sandy officiating. 
In keeping with Becky's wishes, she will be cremated.
Dorsey Funeral Home is honored to be handling the arrangements for the Bunnell family.