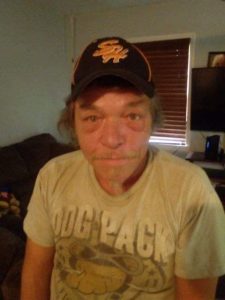 Robert "Bobby" Rosko Dodd Jr.
Robert "Bobby" Rosko Dodd Jr., 58, of Clarksburg, passed away on May 16, 2023 at United Hospital Center in Bridgeport, WV surrounded by his loving family.  He was born on February 23, 1965 in Clarksburg, WV born to the late Dottie Lou (Bragg) Goodwin and his parents were Robert Rosko Dodd Sr. and Mildred Addie (Humphrey) Dodd.
Bobby was a very kind, caring, and loving man. He was an amazing, father, son, brother, and uncle. He came from a very large family and he was a very loved man that will be missed dearly by his loving family. 
Bobby enjoyed fishing and playing cards. He also loved to collect knives and lighters.  
Bobby is survived by the mother of his children, Barbara "Barb" Allan; five daughters, Leanna Dodd and fiancé Wayne Johnson of Salem, Ashley Dodd, Stacy Dodd and companion Cesar Castro Torres, Rebecca Rule and companion Stephen Morris all of Clarksburg, Samantha Moore and husband Clayton of Shinnston; three sons; Calvin Feeney, MA, Jeremy Rule and wife Tia of Roanoke, VA, Robert Ross Dodd and fiancé Shaneea Kovar, Lost Creek, WV; grandchildren; Robert "Robbie, Andrew, Calvin, Brayden, Shayla, Tritan, Shawn, Jalynn, Michael, Addie, Anthony "AJ", Abel, Athena, Maxwell, Joseph, Alexandria, and Stefan; one brother, Edward William Vanscoy and wife Bobbie of Haywood; three sisters, Shannon Escolopio and John of Wallace, Mary Jane Lucas of Haywood, Sandy Richards of Clarksburg, and his best friend Lugnut.
In addition to his parents, Bobby was preceded his in death by his son, Andrew Mac Rule; a host of brothers and sisters; his loving companion, Brenda Sipes and his ex-wife, Lovie May Starr.
Family and friends will be received at Dorsey Funeral Home on May 19, 2023 from 4-7PM.
In lieu of flowers, donations can be made to his Care Fund on his memorial page. Online condolences can be made on www.DorseyFuneralHomeWV.com. Dorsey Funeral Home is honored to serve the Dodd family.