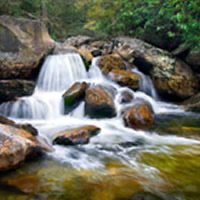 Russell Wayne Hayes
Russell Wayne Hayes Sr, 58, of Fairmont, passed away Tuesday, April 25th, 2023 at Cleveland Clinic Hospital in Ohio.  He was born April 25th, 1965, in Fairmont, a son of the late Roy Hayes, Sr and Carolyn (Roupe) Hayes. Mr.
Hayes was employed at Fairmont Catholic as a Janitor for many years before having his own business of Digging Graves and then doing construction.
He enjoyed spending time with his wife, children, and grandchildren. He is survived by his wife of 40 years, Karen Hayes, 2 sons Russell (Melissa) Hayes and Jason Hayes and a daughter Ivy Hayes (Billy Cox). 2 Grandsons Nick and Jason Hayes and a Granddaughter Ahrayah Hayes. 1 Sister Martha McCoy (Perry) and 2 brothers Roy "Bub" Hayes and Billy Hayes (Gerry) of Mannington. And several nieces and nephews. Russell was preceded in death by his parents, grandson Russell Hayes III (Bubby) , 2 sisters Sheila Burton and Peggy Wright.
Friends may call at the Hutson Funeral Home, 3171 Husky Highway, Farmington, on Friday from 4-8 p.m. where funeral services will be held at 11:00 a.m. Saturday. Interment will be in Woodlawn Cemetery in Fairmont. www.hutsonfuneralhomes.com.