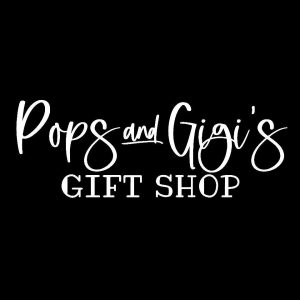 By Erin Beck
Editor
Emory and Stephanie Oldaker had thought about opening a retail store for years. 
He lived in Shinnston as a kid, attending Wyatt School before his parents moved. 
The couple went on to open a nationally successful online candle-making company, among other business ventures. 
Fans of Shinnston's small-town feel, they moved back to his hometown in November of 2021. Emory Oldaker was walking down Pike Street and noticed a vacant storefront, and he saw an opportunity.
One week later, the lease was signed.
They could continue to sell their premium candles and max welts, made with cleaner-burning, longer-lasting coconut wax, instead of the paraffin wax you find at box stores. 
They also recognized that they could fill an unmet niche in the area. 
Pops and Gigi's, a new specialty gift shop and boutique in Shinnston, scheduled its Grand Opening at 203 Pike Street for last week. To their grandkids, Emory Oldaker is "Pops," while Stephanie Oldaker is "Gigi."
"Pops and Gigi's wouldn't exist if it weren't for our grandchildren," he said.
They'll sell trendy, boutique clothing for children and women, as well as handbags, according to Emory Oldaker.
"We're going to have New York-style clothing, but we're going to have them at affordable prices," he said.
Custom-designed graphic tees will also be a major aspect of the business. They're planning to sell shirts with inspirational and encouraging sayings. Businesses, sports teams and others can request shirts with their logos.
When people shop at big-box stores, they may end up wearing the same designs as people they know. Graphic tees at Pops and Gigi's will be unique.
"That's the beauty of us having this opportunity is that we can create any design that someone wants," Emory Oldaker said. "It doesn't have to be something we offer. If somebody says, 'Hey, you should do something like this,' we can create it."
Sweets and treats, some home decor, gifts, mugs and greeting cards will also be available.
His wife is making the sweets and treats. He said they're also looking into providing sale opportunities for area vendors.
He said he's been humbled by how welcoming the community, including city officials, have been so far.
Their daughter Emily will also be helping; Oldaker said they are also open to hiring later on if demand is high.
Once the website is ready, online shopping will be available at popsandgigis.com. Interested customers can follow the store at Pops and Gigi's Gift Shop on Facebook for more information in the meantime.