By Erin Beck
Editor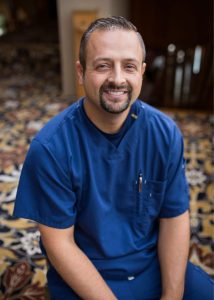 At Minigh Family Dentistry, Dr. Andrew Minigh aims to change patients' minds about the dentist. 
Some people are afraid of the dentist; some have had bad experiences.
"We really want to show people that it doesn't have to be like that," he said.
Minigh Family Dentistry, which held its annual Easter Egg Hunt in Shinnston last month, is May's Business of the Month. 
At the dental practice, which includes locations in Shinnston and Glenville, Minigh, as well as his sister Dr. Andrea Kinder and other staff members, pay much of their attention to patients' teeth. They offer a range of services from root canals, whitenings and fillings to dental implants and bridges.
But along with providing general, cosmetic and restorative dental services, they're also paying attention to their patients as people.
Both Minigh and Kinder said they enjoy building relationships with their patients. 
"They just become like family," Kinder said. A self-described "people person," Minigh chose dentistry as a specialty first.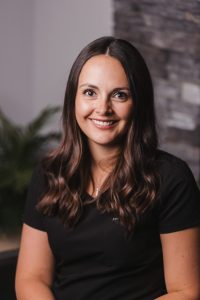 "I just really enjoy interacting with people. You're just in an environment where you can really see and talk with a lot of people, and a lot of times, they just have to listen to you, because you have your hands in their mouth," he joked. 
He recommended the profession to his sister.
"He just really enjoyed it," she said. "He's a very contagious personality."
Kinder said she had wanted a field that included helping people and giving back. She was also fascinated by science, particularly biology. 
But now, she is sometimes surprised by how invested she feels. It isn't just a job to her.
"You really create a relationship with them, and you care about them," she said. "Maybe that sounds silly, but I just didn't expect it. You can just feel so invested. And you may think it's just people's mouths, or people's teeth, but you really feel like you play a role in their life."
To build relationships with patients, they must also build patient trust.
Both said they make sure to be honest up-front with patients about what to expect. They let kids touch the tools so they feel more comfortable. 
People can't generally see their fillings, Minigh noted. But they do remember if they felt pain, and if they were treated well.
At Minigh Family Dentistry, they ask about family members. Minigh said they don't rush people. He doesn't want patients to feel like he's "just trying to make a dollar off them."
"People sometimes just want to talk," he said. "We have a lot of older patients that maybe their spouse died or they're just lonely. Sometimes half the appointment is just talking to them and letting them talk."
He also said they aim to make the environment as comfortable as possible for patients. Last year, the building underwent remodeling. Minigh said the goal was to make everything "bigger and brighter." In the new waiting room, they also added iPads to entertain waiting kids. 
Minigh began working at the office as an associate with a previous dentist before taking over the practice in 2011.  He said school prepared him for providing dental services, but he's had to learn some of the other aspects of the work, including how to balance paying employees well while keeping prices affordable, on the job. They haven't raised customer rates in several years. Minigh said he knows many patients are low-income. 
There is no charge for the annual Easter Egg Hunt, which saw a particularly large turnout this year. Minigh said he
wanted to host an event that kids could get excited about without parents having to worry about the expense. 
Hundreds of kids came out to find about 1,200 eggs and treats, as well as balloon animals, popcorn and lemonade. Family also received gift bags, which included treats for parents as well, such as gift cards. They also received more help this year, Minigh said, including help from Chick-Fil-A, Gibby's, McDonald's and Texas Roadhouse. Blackwell LLC was also a sponsor.
Minigh has "a giving heart," Kinder said.
"People coming to see us, that helps provide a life for us so that we can provide for our family," she said. 
In return, they want to give back, she said. 
The dental office's Shinnston location is at 407 Pike Street and the phone number is 304-590-0600. In Glenville, it's located at 809 Mineral Road.