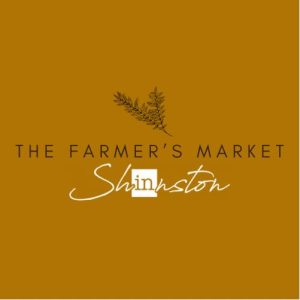 By Sarah Hayes
Staff Writer
A market will offer a variety of healthy, locally grown foods and other goods for patrons in Shinnston to enjoy every Saturday, starting next month.
"The Farmer's Market" is coming to Shinnston on May 7 from 10 a.m.-2 p.m. The market will be held the first Saturday of every month from May through October at The Green Space, according to Maria Cusack, co-owner of Black & Teal Concepts. Local business Black & Teal Concepts has contracted with the city to perform event promotion and other marketing work.
In years past there was a farmers' market in Shinnston, but there hasn't been one in some time.  "Personally, I feel that resurrecting The Farmer's Market will help support local vendors and the community," Cusack stated.
In addition to fostering community, farmers' markets also bring access to seasonal, organic fruits and vegetables when they are seasonally at their best. 
The Farmer's Market is not limited to local food. A variety of local crafters and artists will also be there to share their skills and goods with the community, from hand-made soaps and jewelry to local author book signings.
The City of Shinnston is looking for vendors, specifically those who can provide local produce, honey, fresh flowers, artisan foods, and locally made goods. For a limited time only, there is no charge for these vendor spaces. As these events start growing and creating interest there will be a small fee for these spaces. If you are a vendor and would like to participate, please contact Maria at blackandtealconcepts@gmail.com.