Lincoln High School has announced the February students of the month. The student's biographies were released late in error, said Holly Hawkins, assistant principal.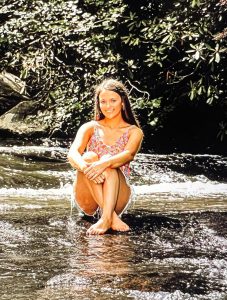 Emalee Jo Brown
Emalee Jo Brown is the daughter of Sean and Amanda Brown of Shinnston, and the granddaughter of Larry & Char Brown of Shinnston, Tina Carson & Dave Meadows of Clarksburg, and Roger Carson of Lumberport.
Academically, Emalee has excelled throughout her four years at Lincoln High School. She has earned a spot on the perfect honor roll due to her exceptional grades. Also, those exceptional grades, reputation, and service, earned her membership into the National Honor Society as a junior. Emalee is currently ranked in the top 20 of her class and has received Top Scholar awards in multiple classes.
Emalee has been an invaluable asset to the cheerleading and softball teams at Lincoln. As a four year member of the cheerleading team, she has created quite a name for herself as she has been part of several years of successful seasons and there is no doubt that her talent helped pave the way for the team to win the 2022 West Virginia Class AA State Championship. In 2022 & 2023, Emalee was chosen as First team Big 10 Cheerleader.
In addition to lettering in softball for three years, Emalee was a part of teams that earned back-to-back Big 10 Championship titles in 2021 & 2022 and a Sectional Championship in 2021. She was awarded First team All-County Right Fielder for 2022.
Emalee's hard work does not stop in the classroom or athletic fields. She has been an active member all four years in the Student Council, where she was selected to serve on the Executive Committee. She is also a member of the Key Club and yearbook staff. Emalee has spent countless hours volunteering for her school and her community. She has collaborated with multiple clubs and organizations to serve many worthwhile programs, such as Angel Luv, Feed-A-Family, Trunk-or-Treat for WVU Hospitals, Big Elm Fall Fest, the United Way, the Humane Society,  youth sports and Lincoln Middle School.
Emalee has been accepted into Fairmont State University and has endless possibilities for her future.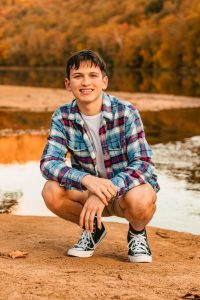 Mason Bradley Loss
Mason Bradley Loss is the son of David and Megan Rowan, and the grandson of John and Judith Loss, and Dave and Brenda Rowan.
Throughout his four years at Lincoln, Mason has earned a spot on the honor roll due to his exceptional grades. He is in the top 15 of his class, and has qualified as a PROMISE scholar. Mason was inducted into the National Honor Society his junior year, where he currently holds the office of vice president, has taken many college-level classes throughout high school, and has received many Top Scholar awards throughout the years.
Mason has been a member of the marching band all four years. He also holds membership on the Student Council Executive Committee, Key Club, and Cougars Celebrate. He served as assistant stage manager for the school production of "The Wizard of Oz," and holds the title of president for the 4-H Club, the Shinnston Tornados. He has spent countless hours volunteering in his community. Some of these include: Angel Luv, Feed-a-Family, UHC, Trunk-or-Treat, Sleep in Heavenly Peace, Feed-a-Family, Shinnston's Women's Club, and WVU Hospitals.
Mason plans to attend West Liberty University in the fall where he will obtain a bachelor's degree in biology, and then plans to pursue a master's degree in physician assistant studies.