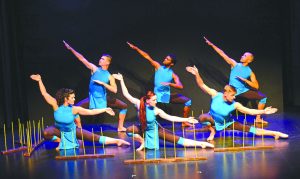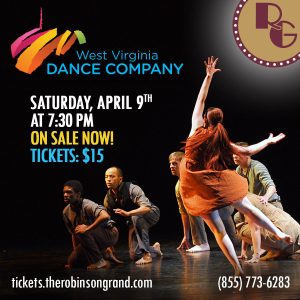 CLARKSBURG – The Robinson Grand Performing Arts Center will welcome the WV Dance Company on Saturday, April 9, at 7:30 p.m. for an interactive event that explores the rich culture and history of the world's seven continents, according to a news release.
Entitled "Exploration Earth: Your World Through STEAM", the performance "brings the world to life through the art of movement, music, magical props, and costumes," promoters say.
Founded in 1977, WV Dance Company has been serving public venues, schools, colleges, and universities with entertaining and thought-provoking performances and workshops through the language of dance. The WV Dance Company has toured throughout West Virginia as well as 14 other states, reaching tens of thousands of people each year.
All tickets are $15 and can be purchased online at https://www.therobinsongrand.com/ or by calling the Robinson Grand ticketing center at 855-773- 6283. The venue is located at 444 W. Pike St. in Clarksburg.