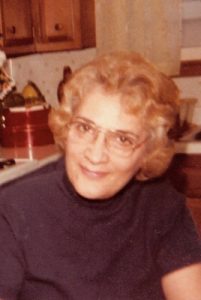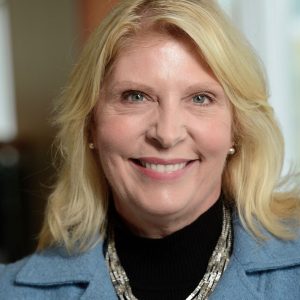 By Mary Heinrich
Staff Writer
One of the new scholarships established on West Virginia University's Day of Giving has a story nearly a century in the making behind it. The Thelma Marion Ferrise Nursing Scholarship, which will be disbursed beginning in the fall semester of 2023, has a history rooted deeply in love and admiration.
Natalie Ferrise Bush, a former student of the WVU School of Nursing, established this scholarship on March 9. Her own training at WVU led Bush to quite a formidable career in adolescent mental health and in women's health care. She serves as chair on the WVU School of Nursing advisory board and co-chair of the John Hopkins University School of Nursing advisory board. She is also a member of the Inova Health Foundation board and a trustee of the Potomac School in McLean, Virginia, where she makes her home. Bush also volunteers as a registered nurse at the Arlington Free Clinic. 
Despite all this achievement, the scholarship is not named the Natalie Bush Scholarship. Instead, it is named for a woman who holds the admiration of this highly accomplished woman: her aunt. Thelma Marion Ferrise was born in and lived her life as a resident of Lumberport. Her loving niece said Ferrise was the daughter of Italian immigrants and her father and brothers all served in the United States military. 
In 1945, Ferrise graduated from Lumberport High School and joined the workforce, working at a local pharmacy and at the Maidenform Factory as a seamstress to help support her family. This comes as no surprise when speaking of the woman whose obituary records, "The bedrock of her life was her family and kindness." 
In 1978, at 50 years old, she found an opportunity to change her life through education, and she did. She earned a special clerical diploma from WV Career College in Clarksburg and in 1979, she found her calling. Ferrise began the work that would bring joy to her life until she retired in 1991. She became a nurse's assistant at the Veterans Administration hospital in Clarksburg.
This position called on many of what her niece touted as Ferrise's greatest strengths. It required that she love people, that she enjoy learning, that she be willing to re-invent herself, and that she be patriotic. According to Bush, this position was tailor-made for her aunt. 
The Thelma Marion Ferrise Nursing Scholarship will be awarded beginning in fall 2023 to a student seeking either a bachelor's or master's degree in nursing. Priority for this award will be given to students who are from Harrison County first and then to those from West Virginia.
Bush said a love of education will also be a necessity in order to give honor to the beloved aunt willing to start all over when most are preparing to retire.
WVU's Day of Giving broke several records. This year's event brought in $15, 546,192 through 5,600 gifts donated by students, alumni, friends, and family of WVU, according to a news release. 
After a disappointing 2021, the theme for 2022 was a hopeful, "Go above, Go beyond". The supporters of WVU did exactly that, far exceeding 2021's $11.9 million, which was minimalized by the effects of COVID-19.