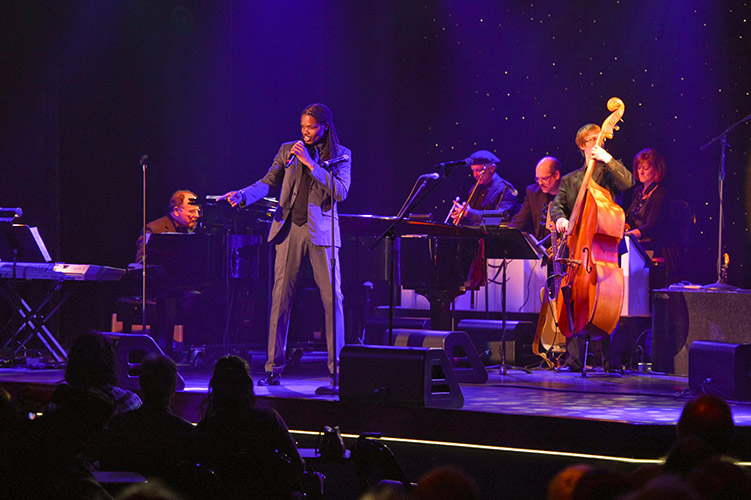 The Robinson Grand Performing Arts Center is proud to announce that "America's Got Talent" winner and West Virginia native Landau Eugene Murphy, Jr., is returning to downtown Clarksburg for his annual Home for the Holidays tour.
The event will take place on Saturday, Dec. 3, at the historic Robinson Grand Performing Arts Center located at 444 W. Pike St. in Clarksburg, according to a news release.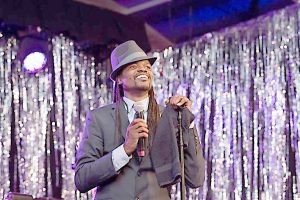 Landau Eugene Murphy, Jr., first burst onto the national conscience as the Sinatra and soul singing season six winner of NBC TV's "America's Got Talent" with his incredible voice, undeniable charisma, and unparalleled showmanship. And a decade later, he's still going strong.
"Not to brag, but Landau is a Logan County boy, like me, so you know he can sing," said Jason A Young, the Robinson Grand's program manager. "In all seriousness, he is one of our state's treasures, and we are excited to have him on our grand stage once again."
The Saturday night concert is the finale of Clarksburg's Winterfest. Held annually during the first weekend in December, the two-day community event in downtown features a Christmas parade, tree lighting, artisan winter market, and local entertainment.
"Tina Yoke and her team at the CVB have created something really special with Winterfest," said Young. "People will be celebrating the holiday season for two days on the streets of downtown Clarksburg concluding with the big finale: Landau on our grand stage."
Tickets for the Landau Eugene Murphy Home for the Holidays tour start at $20. All tickets can be purchased online at tickets.therobinsongrand.com or by calling the Robinson Grand ticketing center at 855-773-6283.