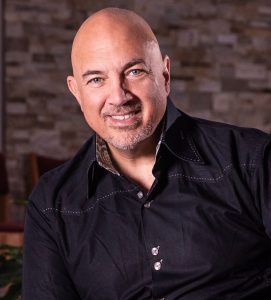 John Angotti and Meredith Dean Augustin will perform at All Saints Catholic Church in Bridgeport on Oct. 15 and 16, according to a news release.
They will sing for both weekend Masses, Saturday at 5 p.m. and Sunday at 10 a.m., as well as an evening concert on Sunday, Oct. 16 at 6pm. 
This event is in celebration of the parish's 75th anniversary.  
John Angotti was raised in Clarksburg. An accomplished pianist, he began studying piano at the age of seven. His mother, who has been a church musician for over 50 years, motivated him to become involved with the children's choir at a early age. "I believe it was there where I truly began to form my beliefs about God through the songs we were singing," Angotti said. 
He has been writing Christian music since his teen years at St. Joseph Seminary. His collection of experiences directing choirs, as well as his experiences in the secular world, have prepared him for his full-time music ministry, a ministry which sends him around the world as a speaker and presenter for conferences and events.   
He is the director of music and liturgy at St. Philip Catholic Church in Franklin, Tennessee as well as a full-time music missionary spreading the message of Jesus throughout the country in parishes, schools, and conferences. 
A West Virginia girl, who grew up in Morgantown, Augustin began playing the piano and singing at a young age.  She said, "My mom taught piano lessons while I was in her womb.  I think it started there.  When I was two, my mom and dad told me it was time to give up my pacifier, and I could sing myself to sleep…. I haven't stopped."
She is the director of music at the Church of St. Francis of Assisi in midtown Manhattan.  Meredith reflects, "In the last 15 years, my job has allowed me to come face to face with so many beautiful people from so many beautiful cultures.  It certainly has helped me evolve personally, as well as musically."
A rare artist who appeals to fans of all genres – particularly jazz/world/Christian, she has collaborated with many liturgical composers. She is featured on records with John Angotti, Tom Kendzia, and Chris De Silva to name a few. She also has released four solo records entitled "What's Goin' On," "Deep River," "Come and Go With Me," and "Boundless Mercy." 
When she is not on the road presenting workshops and concerts at conferences throughout the country, she can be found performing quarterly shows in New York City, selling out jazz clubs. She recently made her TV debut on "Good Morning America" singing background vocals with the legendary Patti LaBelle.
This event is open to the public. Everyone is welcome to attend.