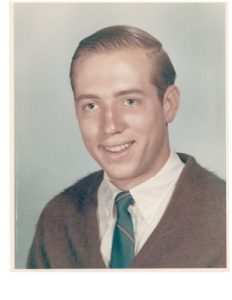 Allen M. Lee
Allen M. Lee, 70, of Pleasant Valley, suddenly passed away Saturday, May 27, 2023 at Ruby Memorial Hospital, Morgantown.  He was born February 28, 1953 in Fairmont, a son of the late James Richard Lee and Kathleen Saunders Bissett, who survives from Kingmont. Also preceding him in death was his brother, Ricky Lee of Swisher Hill.
He is survived by his wife, Brenda Lea Lee, Pleasant Valley; his sister DeAnn Moran and husband Mark, California; his brother, Randy Lee, Swisher Hill; his daughter Amanda Marie, Enterprise son Billy John, Glassport, Pa; Grandson Caleb Lee, Fairmont; Granddaughter Sydney Long, Fairmont; daughter, Love Lee, Fairmont and Stephanie Lee, Fairmont.
Allen graduated from Monongah High School in 1971 and joined the U.S. Marine Corps, where he served  from 1971 to 1974.  He retired from Robinson Run Mine #95. He loved the Lord with all his soul and served him as a member of Everson Baptist Church.  He took a lot of pride in his guns.  The beach was his favorite vacation.  He loved to listen to the Gaithers.  He loved his girls Britt, Ellie, Emmy, and Allie as he was loving, caring, and giving. Carlos Hathcock and Chuck Mawhinney were his biggest role models.
Friends will be received at the Harmer Funeral Home, 300 Pike St., Shinnston, WV from 2-8 PM Thursday.   A funeral service will be at the funeral home at 11:00 AM Friday, June 2, 2023 with Rev. Robert Tennant officiating.  Interment will follow at I.O.O.F. Cemetery, Enterprise.
A service of Harmer Funeral Home, Shinnston.