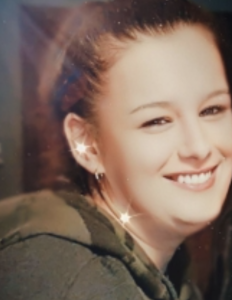 Lori Ann Pletcher
Lori Ann Pletcher, 31, of Shinnston passed away on Thursday, April 6, 2023 unexpectedly at her home. She was born September 30, 1991 in Clarksburg, the beloved daughter of Merle and Brenda Pletcher of Shinnston.
Lori is also survived by her son, Levi Nicholson of Shinnston; her brother, Eli Pletcher and her nephew, Julyan Pletcher, both of Greensburg, PA; several aunts, uncles, and cousins; as well as her fur babies, Bella, Scooby, and Rico.
She was preceded in death by her maternal grandparents, Jim and Jeanie Owens; and paternal grandparents, Ray and Dolly Pletcher Snyder.
Lori graduated with honors from Lincoln High School in 2009 and went on to Fairmont State University. She was a licensed pharmacy technician and a certified nursing assistant. She was currently employed at Outback Steakhouse in Bridgeport. Lori loved all things Halloween and celebrated that as her favorite holiday. She enjoyed going hunting with her dad and collecting knives with Levi. Lori also loved caring for her pets. She was a devoted friend to many and would do anything to help others. She was known to have a heart of gold until chemical addiction tore her world apart.
Friends were received at Perine Funeral Home, 1348 S. Pike St. Shinnston. A funeral service was held at the funeral home on Friday, April 14, 2023 at 11:00 am with Pastor Kevin Nuzum officiating. Interment followed at Shinnston Memorial Cemetery. Online memories and condolences can be extended to the family at www.perinefunerals.com
The Perine Funeral Home is honored to serve the Pletcher family.