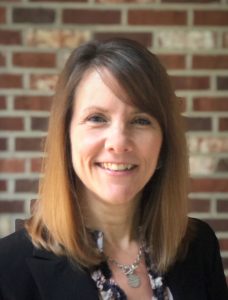 By Jill Fratto
Life and Health Coach
We are all connected.  As I write this, our world is mourning on so many levels.  We may sometimes feel disconnected by viewing the news or social media as we are inundated with negative, tragic events.  But tragedy reminds us of the love that exists every day in our hearts as we reach out to help friends and neighbors in need.
In West Virginia, we have a special connection as Mountaineers. We support each other and hold each other up.  It's important now that we model this not only in our own communities but in our world at large. I still believe that love is stronger than hate and I believe now we are called more than ever to love our neighbors on all levels.  Information pushed on social media and by news outlets can make us feel anger, separation, and depression, but I assure you, love is all around us.  
Take the opportunity to unplug from every update that comes across your phone.  Live through your day noticing the love and kindness that still prevails. I was on a training call with nearly 300 people from all over the county last week. I could feel the love and amazing energy as people connected and I realized that most people want to do good and feel good.  
We need to let that light shine, rather than focusing on negative events that are happening.  They will still happen, but we can counteract the negative in the world by sending out positive, loving energy.  That's it.  You don't have to organize a protest or sign a petition.  Just be kind to all who cross your path every day.
A Course in Miracles, a self-study program in spiritual psychology, shares a formula for healing that stands out to me during these challenging times:
See perfection where others see limits.  

See wholeness where others see brokenness.  

Love while others fear.
While we may feel like crying or feeling sorry for those who have been impacted by loss, they will benefit more by us rising up and sending them love, light, and prayers.  Use your good fortune to send positive energy to those who need it most.  No one benefits from feelings of fear or pity, but they will benefit from love.  Visualize your love showering those who need it and holding them in their time of need.   We can't always be there physically to help those in need, but we can all make the same spiritual impact.  
Let's share the love, Mountaineers.