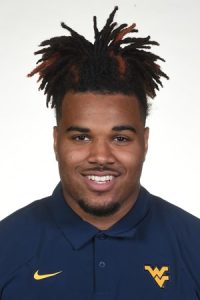 By Bill Nestor
Sports Editor
The transfer portal has been doing far worse than good for West Virginia University. It has caused a nightmare situation for the football and men's basketball program.
Mountaineer Head Football Coach Neal Brown has to feel dazed and confused with the departure of many big players. The list keeps growing longer, and last week he lost defensive lineman, Akheem Mesidor. Mesidor spent two seasons in Morgantown garnering Big 12 honors in the process. Mesidor recorded 70 tackles, 14. 5 tackles for a loss, and 9.5 sacks. On his way out of Touchdown City, he was kind enough to utter some kind and about Brown, the rest of the coaching staff, and Mountaineer Nation. He even offered a reason for leaving, which is more than several other former players did when they exited the program. Mesidor mentioned that he was in pursuit of a better environment for his development on and off the field. He also indicated that he felt unsafe on campus. Mesidor revealed that he has obtained offers from several schools including Tennessee, Auburn, and USC.
Brown is in a difficult situation in Morgantown. He is trying to make his mark on the program and every time he takes a step forward, he gets pushed back. Entering his fourth season as the coach at WVU, Brown has a 17-18 record. Brown is in search of a big year to get off the hot seat and losing so many players is going to make that task even harder.
The basketball squad lost another key player recently when sharpshooter Sean McNeil entered the transfer portal. McNeil averaged 12.2 points, 2.5 rebounds, and 1. 2 assists per game. McNeil shot a sizzling 41% from the field and 36% from three-point land. He has received interest from over twenty teams, and he just keeps on growing.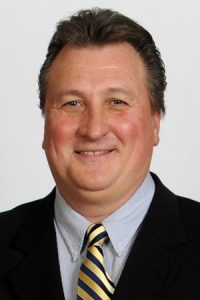 His departure, along with Jalen Bridges and Isaiah Cottrell, has left the cupboard nearly bare for legendary Head Coach Bob Huggins. Huggins has been doing some great public relations work as of late. Turner Sports and CBS Sports used Huggins as a guest studio analyst for coverage of the NCAA Tournament. It provided exposure for Huggins on the national level that could go a long way in winning over prospective players. He also picked up a big boost in the public's eye their past week when he was nabbed for induction into the Naismith
Memorial Basketball Hall of Fame.
Huggins has long been deserving of the honor and his fans can now celebrate what has been an amazing career. He is a legend in Morgantown and with 916 wins is second on the NCAA active career wins list behind Syracuse's Jim Boeheim. It is a feather in the cap for Huggins in terms of recruiting. When a Hall of Fame coach comes calling, players are more likely to answer.
Huggins is in a position to regroup quickly and put a competitive team together. This upcoming season cannot start fast enough for Huggins' fans that are looking to put last year's disappointing season behind them. Maybe this latest announcement might bring a few good players to WVU, which would help change the perception of the portal in Morgantown.
That will do it for now. Until next week … take care and God Bless!